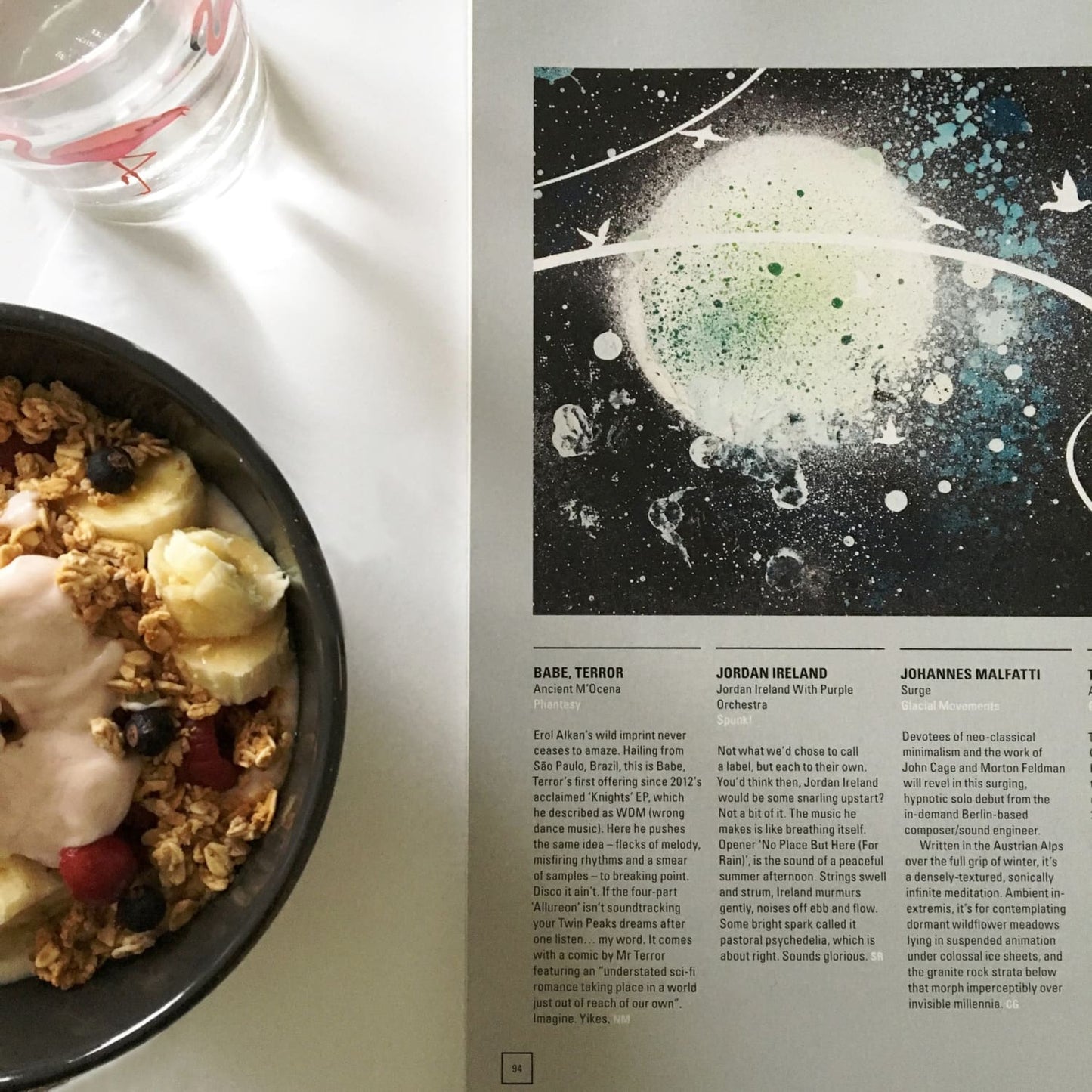 Electronic Sound Magazine have reviewed Babe, Terror's new album 'Ancient M'ocean'.
"A bold abstract work of 15 absorbing tracks" Uncut Magazine 
"Babe, Terror at his ingenious and distinctive best" Future Music 
"Laced with ecstatic feeling" Mixmag 
Read the article in full here
Format: 20-Page Comic + CD - limited to 300 physical copies.

Buy the album & comic from Phantasy / Rough Trade / Boomkat / Juno

Download the album from iTunes and get a digital version of the comic.
Follow Babe, Terror:
Facebook
Twitter
Soundcloud
Mailing List